Shopping Cart
Your Cart is Empty
There was an error with PayPal
Click here to try again
Thank you for your business!
You should be receiving an order confirmation from Paypal shortly.
Exit Shopping Cart
1450 Headon Road, P.O Box 93005, Burlington, ON L7M 4A3
Peace Partnership & Protection
Fully Licensed Rated # 1 Export Import Compliance Programs
International Trade, your link to the world market
Cross Border Services Blog
In the Transportation Industry we have all been told about the importance of conducting our
safety inspections
pre trip and post trip. These safety inspections are mandatory for both our driver logs for the
MTO and DOT
requirements as well as those of us who are part of the
C-TPAT, FAST
,
PIP and CSA Programs
. But, are we all actually doing this every single day prior to every single load that we do? Somewhere I think that the importance for safety has been lost.   Recently an innocent passenger vehicle driving along the highway 400 near King City, ON, January 27, 2015, 9:20 AM, was struck by two flying loose commercial truck tires. The gentleman driving that vehicle was killed when the two tires hit the windshield shattering it to bits and collapsing the roof of his vehicle. Unfortunately the truck driver, carrying a load of lumber, continued for 2 km before stopping to realize what had just happened. The 69-year-old, Paul Koenderman, from Burlington, ON, former CEO of Aecon Group Inc., was air lifted to a Toronto hospital where he died from his injuries sustained when the two 200 lb. truck tires came loose from the commercial truck body and hit his GMC Yukon.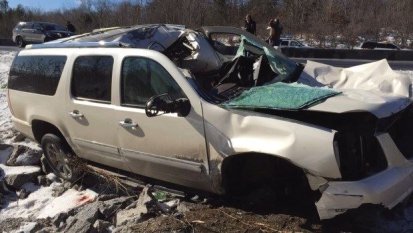 The amount of truck tires coming loose from the truck bodies whilst driving has increased from 2010 and in fact just last year in 2015 there were 127 incidents of these detached wheels just in Ontario.
With the new Operation Wheel Check that was launched in Ontario in December 2015, the requirements are getting more strict and to enforce this action the fines are getting steeper ranging from $2,000 for minor infraction to $50,000 for wheel separation.
Daily inspections
are an absolute liability law by the MTO and requires companies to do specific specialized training for the technicians that are involved in the wheel installations.
Ministry enforcement with on-road inspections by specially trained police officers has become the norm and their eyes are peeled for those operators failing to do their proper inspections. Just since December 2015 there have been 1,800 trucks and 10,000 wheels inspected by the ministry.
Cutting corners for truck safety inspections seems like a time saving idea when one is in a hurry to make a shipment as time is money in our JIT era, however, we must remember that lives are far more important here than monetary gains, after all, what are we working for everyday? Money to support our lives and our families; think about everyone else's families out there that we could potentially be putting in danger by not performing our daily pre trip and post trip inspections properly. It shouldn't have to take someone's life to remind us of how important these safety inspections truly are. The trucking company involved in this unfortunate accident stated that their last inspection on this truck was done January 22 and that their standard practice is to only inspect the trucks once per week; according to MTO standards, you must inspect your truck
Daily for safety of the vehicle
including it's tires.
By: Dawn Truell, President, Cross Border Services
Expecting a busy Holiday Weekend Traffic at Border
Several sporting and special events are taking place in and around the Southern Ontario Region that will contribute to higher volumes at our border crossings and may affect border wait times. The CBSA will be monitoring traffic volumes and will use all available resources to maintain service levels and minimize processing times, while ensuring the safety and security of Canadians.
We encourage travellers to plan ahead and help facilitate their border crossing by following some of these tips:
Anticipate lengthy border wait times and plan ahead.
Please make sure that you bring proper identification for yourself and everyone in the vehicle readily available. Accepted forms of identification for entry into U.S.A./Canada are passport, NEXUS card. enhanced driver's license, Birth Certificate.
Know your personal exemptions, including those for alcohol and tobacco. Remember there are no personal exemptions for same-day cross-border shopping trips so be prepared to pay the harmonized sales tax (HST) on your purchases and possibly duty.
ABSENT FROM CANADA
EXEMPTION
Less than 24 hours
No personal or alcohol/tobacco exemption
24 hours
Up to Can $200
Alcohol/tobacco are not included
 If value of goods purchased exceeds $200, duty and taxes are applicable on entire amount of imported goods
Goods must be in your possession at time of entry to Canada
48 hours or more Can$800
Alcohol/tobacco within your limits can be included—to find out your limits consult the CBSA website.
Declare all of your goods and have the value of your purchases readily available. Failure to report all goods may lead to penalty action up to and including seizure of the goods. Smuggling, undervaluation and other Customs Act contraventions may also lead to prosecution in a court of law.
Firearms or weapons must be declared at the CBSA port of entry to Canada. Failure to declare any firearms or weapons may lead to penalties, including seizure action and prosecution.
Know before you go. Certain goods are prohibited or restricted from entering Canada including some food, plant and animal products. You can find out more, by consulting the CBSA website.
The CBSA continues to remind all travellers of the current restrictions on bringing poultry into Canada from certain states in the United States. These restrictions apply to raw poultry, poultry products and poultry by-products that are not fully cooked, including eggs and raw pet foods. A list of the affected states and products can be found on the Canadian Food Inspection Agency website.
If you are crossing the border with food, plant or animal products, or if you are unsure whether the product is allowed, declare the item and discuss it with a border services officer. Goods that are not declared are subject to seizure and penalties, and could lead to prosecution.
If travelling with pets, know that dogs and cats that are three months of age or older need valid signed and dated certificates from a veterinarian verifying vaccinations against rabies. These are usually valid for 1-3 years. Service dogs are exempt when accompanied by their owners.
All travellers that an import permit issued by Natural Resources Canada is required to import fireworks into Canada. Fireworks that do not have the necessary permit will be refused entry into Canada.
Whether camping in Canada or returning from a camping trip, all camping gear, recreational equipment and supplies must be clean and free of pests and soil. Furthermore, firewood cannot be brought into the country because it can introduce invasive species and spread disease to Canada's trees. Campers should buy firewood on site, burn firewood on site, and leave all unused firewood on site.
All private boaters entering or returning to Canadian waters must report their arrival to the CBSA. When entering Canadian waters, the master of the vessel must report to the CBSA upon arrival at a CBSA-designated marine reporting site. If certain conditions are met, citizens or permanent residents of Canada or the United States can report to the TRC (1-888-226-7277) from the water using a cellular telephone at the location of entry into Canadian waters. For more information on reporting requirements, check the CBSA website.
Please Be Aware! There is a New Scam hitting our email in boxes right now! The appears to be from Canada Post - appears to be a shipment notification - I have verified with Canada Post that this is indeed a SCAM! Do NOT open this email or attachment! Canada Post has reassured me that if there were a shipment notification it would definitely NOT come to our emails! Canada Post leaves a Written message at our front doors be it home or business that there is a package to be picked up at the local post office, in cities this is at the Shopper's Drug Mart store locations, in towns this is at your local post office. If you are expecting a package you can simply log onto the Canada Post website and insert your tracking number that was given to you by whomever you purchased something from or had shipped by. Take care and stay safe out there!
National - Travel Info For This Long Weekend - Happy Canada Day!
CBS Dawn Truell offers road trip advice for border-crossing travellers this long weekend
Ottawa, Ontario, June 30, 2015 — Many families are making their Canada Day travel plans this week. The Canada Border Services Agency (CBSA) reminds vacationers and other travellers heading to the United States that now is the best time to prepare for a fast, efficient return across the border at the end of their holiday. Savvy travellers know that they can hone their vacation planning by using tips to get ahead. For those planning to travel, the CBSA offers the following smart crossing tips.
1. Beat the border rush. Cross at a non-peak time.
Try to plan crossing the border in the morning, especially if you cross on Saturday or Monday. Most lineups at the border start building in the afternoon and carry on throughout the evening. You can also use Border Wait Times services to check lineups at most major ports of entry. The lists are updated regularly, and you can 
subscribe by Twitter
 to see listings on the go. 
U.S.-bound
 or 
Canada-bound
 information is available.
2. Keep travel documents handy. An officer will scan them.
One of the best ways your family can save time returning to Canada is to make sure each passenger has the 
correct travel document
 handy and ready to give to the border services officer. A passport is the best bet. For even faster service, become a 
NEXUS
card member and enjoy the benefits of an expedited border clearance process.
If you prefer to travel light while on the road, an 
enhanced driver's licence
 might be for you. Other acceptable forms of ID include: birth certificates with accompanying photo ID such as regular driver's licences; permanent resident cards; citizenship cards or certificates of Indian status.
3. Know your purchases, know where your receipts are, and know your exemptions and restrictions.
4. Know the contents of your vehicles.
It's as important to declare certain items in your vehicle and/or boat when you return to Canada. For example, if you have food tucked away in coolers or organic items such as soil (for example, in a bait container) or firewood, make sure you tell the border services officer. 
Has anyone noticed that since this miraculous inception of your bills going online visible only that suddenly you no longer know or remember what you owe to whom and when? Suddenly you get sent a threatening letter from so and so company that they're going to cut you off from whatever service they pertain to, you sit there and go whaaaaat? I've never missed a bill payment ever, now suddenly we no longer receive paper bills that are in our faces reminding us of what we owe and to whom and when! How many of you out there are with me on this one? Modern technology has extended itself in my opinion a little too far! Unless you are the type of person who has nothing better to do every day, you know like WORK, ya that's Work in order to pay those bills, yet has all day to sit on the computer and log in to every single site of every single service etc that is provided to us that we owe money to on a daily or monthly basis! I would like to petition all service company providers to please go back to sending us in the mail our statements! Yes I too am a tree hugger but I won't be hugging any trees in jail for non payment of bills that I didn't even know I had!!!!
California passed new law for trucking, truck drivers are allowed to bring passengers in their tractor with them now, I'm not talking about a tag team driver, I'm talking about any passenger. Now, are we opening up a giant can of worms here? Do you see where I'm going with this? Let's see if over the next year drug trafficking in California increases. Just sayin'
Wait till
C-TPAT
here's about this one!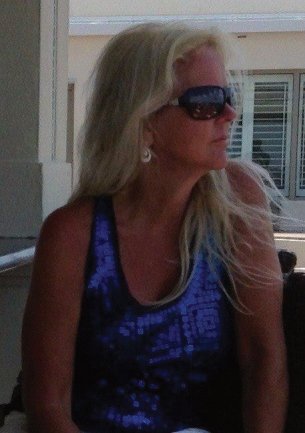 By: Dawn Truell, President, Cross Border Services
KHAT hitting our streets in vast amounts
On August 7 this summer 72.8 kilograms of Ketamine, better known as KHAT, along with 23.5 kilograms of Norephedrine was found in a Toronto bound Sea Container at the Port of Montreal in 500 sacks of rice originating from India.
CBSA Officers at the Port of Montreal examined the container of rice and discovered the drugs, further contacting the RCMP for full investigation. The GTA SOC, Serious and Organized Crime section of the RCMP investigated trying to identify the individuals responsible for this illegal shipment of Ketamine and Norephedrine into Canada. Three male suspects in the Highway 27 and Woodbine Avenue area in Toronto were arrested; Itolo Mallozzi, 57 of Dufferin County, ON, Kevin Gowanlock, 49 of Orillia, ON and Amritbal Gill, 35 of Brampton, ON. This illegal shipment of drugs was linked not only to these individuals but also to organized crime. The three were charged with importing a controlled substance into Canada, possession for the purpose of trafficking and conspiracy to commit an indictable offence.
Ketamine aka KHAT is a drug that very much worries this writer; it is one of the most dangerous drugs being trafficked today. It first came on the North American scene after the giant Rave explosion, often mixed with other drugs like methamphetamine. KHAT is a psychosomatic drug inducing paranoid psychosis. It originated from and is wide spread in Somalia. Also found in Ethiopia, Ertirea, Rwanda, Zaire, Malawi, Zimbabwe, Afghanistan, Israel, Saudi Arabia, Syria, Turkistan and Yemen. KHAT is so dangerous and has immediate effects on one's brain. The so called recreational usage of this highly dangerous illegal drug is quite literally driving people "Mad", causing severe psychiatric conditions and death. Increased seizures and trafficking of Ketamine in Canada have sparked increased heightened security awareness of this drug and the illegal importation by the organized crime groups.
For information regarding any topic listed above or anti smuggling, anti human trafficking and anti terrorism initiatives such as PIP, FAST, C-TPAT, CSA please contact Dawn Truell of Cross Border Services 905-973-9136
[email protected]
www.c-tpat-certified.com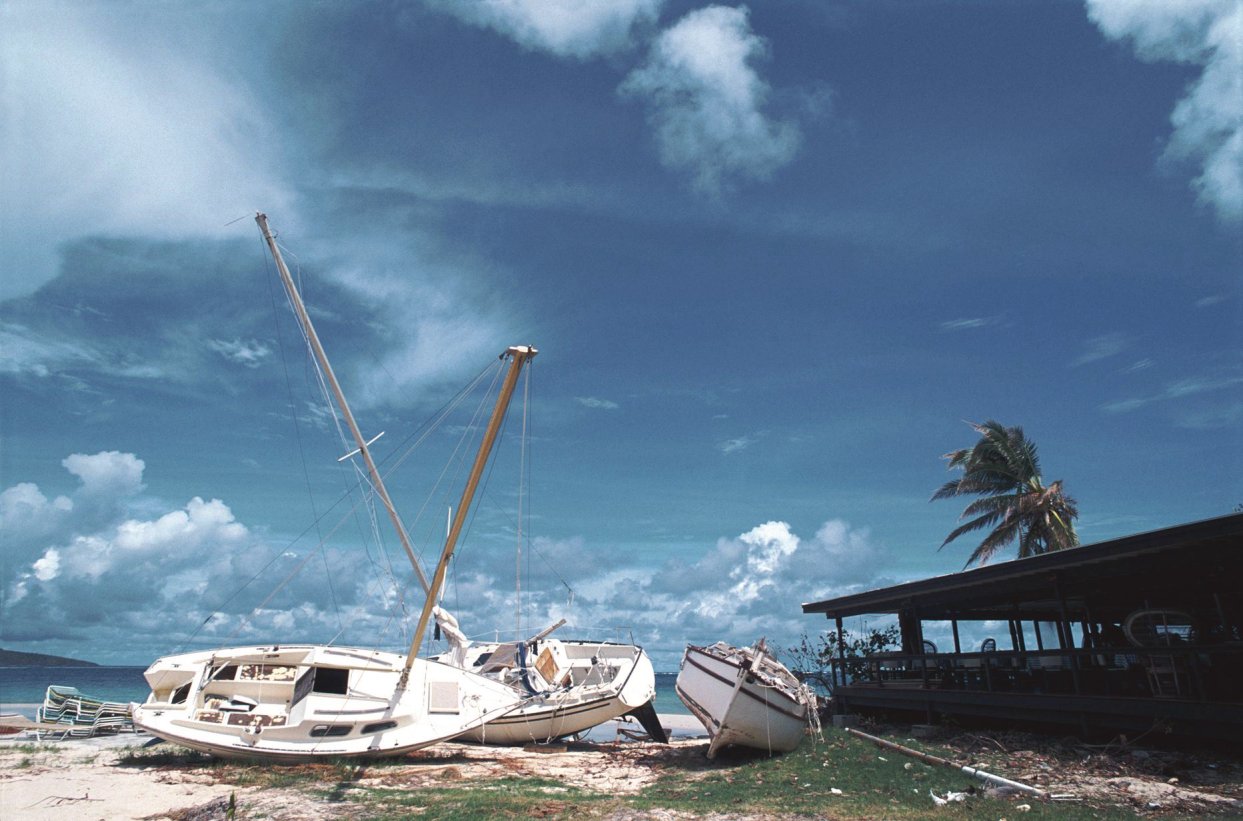 Burlington Flood - So how are we all doing with this recent Burlington Flood? Any stories anyone want to share with the rest of this world?
Mine - Lost everything in my basement from water heater & furnace to washer dryer furniture, carpets, walls but most importantly - no matter how wet they got I was insistent on saving my photos of my children! You can replace "things" but you cannot replace those memories that are sparked when looking at photos of our children as they grew up! 
How about you? What can you share with us?
Good luck everyone, if you need any advice or a simple "vent" chat on!
Dawn Truell
Tropical Storm Cristobal has formed near the Bahamas.
http://abcnews.go.com/US/tropical-storm-cristobal-moving-north-hits-parts-bahamas/story?id=25103435 
Take care all and bat down those hatches, she's a coming!
Dawn Truell
President
Cross Border Services
/