Shopping Cart
Your Cart is Empty
There was an error with PayPal
Click here to try again
Thank you for your business!
You should be receiving an order confirmation from Paypal shortly.
Exit Shopping Cart
1450 Headon Road, P.O Box 93005, Burlington, ON L7M 4A3
Peace Partnership & Protection
Fully Licensed Rated # 1 Export Import Compliance Programs
International Trade, your link to the world market
Cross Border Services Blog
By: Dawn Truell, President, Cross Border Services
 Sept 13, 2016
3 days post truck driver charged in the death of an Ottawa cyclist, president of Greater Ottawa Truckers Association Ron Barr, defending truck drivers, "bikes shouldn't have been made equal to trucks on the road."
Conley, the truck driver, charged with criminal negligence causing death, which carries a maximum sentence of life in prison, and dangerous driving causing death, which carries a maximum sentence of 14 years in prison.
There are limitations for Truck Drivers due to the size of their vehicles, if you can imagine, they cannot see you when they are turning, the mirrors don't allow the truck driver to see behind, beside or underneath whilst in a turn. Please be aware of this fact and be cautious when riding a bicycle near a Truck. 
In the Transportation Industry we have all been told about the importance of conducting our
safety inspections
pre trip and post trip. These safety inspections are mandatory for both our driver logs for the
MTO and DOT
requirements as well as those of us who are part of the
C-TPAT, FAST
,
PIP and CSA Programs
. But, are we all actually doing this every single day prior to every single load that we do? Somewhere I think that the importance for safety has been lost.   Recently an innocent passenger vehicle driving along the highway 400 near King City, ON, January 27, 2015, 9:20 AM, was struck by two flying loose commercial truck tires. The gentleman driving that vehicle was killed when the two tires hit the windshield shattering it to bits and collapsing the roof of his vehicle. Unfortunately the truck driver, carrying a load of lumber, continued for 2 km before stopping to realize what had just happened. The 69-year-old, Paul Koenderman, from Burlington, ON, former CEO of Aecon Group Inc., was air lifted to a Toronto hospital where he died from his injuries sustained when the two 200 lb. truck tires came loose from the commercial truck body and hit his GMC Yukon.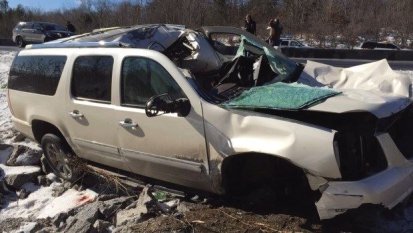 The amount of truck tires coming loose from the truck bodies whilst driving has increased from 2010 and in fact just last year in 2015 there were 127 incidents of these detached wheels just in Ontario.
With the new Operation Wheel Check that was launched in Ontario in December 2015, the requirements are getting more strict and to enforce this action the fines are getting steeper ranging from $2,000 for minor infraction to $50,000 for wheel separation.
Daily inspections
are an absolute liability law by the MTO and requires companies to do specific specialized training for the technicians that are involved in the wheel installations.
Ministry enforcement with on-road inspections by specially trained police officers has become the norm and their eyes are peeled for those operators failing to do their proper inspections. Just since December 2015 there have been 1,800 trucks and 10,000 wheels inspected by the ministry.
Cutting corners for truck safety inspections seems like a time saving idea when one is in a hurry to make a shipment as time is money in our JIT era, however, we must remember that lives are far more important here than monetary gains, after all, what are we working for everyday? Money to support our lives and our families; think about everyone else's families out there that we could potentially be putting in danger by not performing our daily pre trip and post trip inspections properly. It shouldn't have to take someone's life to remind us of how important these safety inspections truly are. The trucking company involved in this unfortunate accident stated that their last inspection on this truck was done January 22 and that their standard practice is to only inspect the trucks once per week; according to MTO standards, you must inspect your truck
Daily for safety of the vehicle
including it's tires.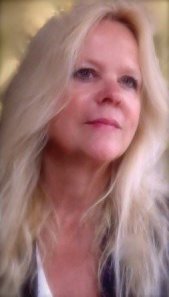 The Recapture Of The Most Dangerous Drug Lord Of All Time
For many years now we have been aiding in the fight against terrorism and one of the biggest fights is against drug trafficking and smuggling. I'm sure by now we have all heard of the loosely referred to as a man "El Chapo" aka Joaquín Guzmán, an extremely dangerous excuse for a human being. Guzmán is worth over 1 billion dollars himself and is the head of the Sinaloa Cartel; unfortunately his wealth is all derived from drug monies and countless murders. Being the head of one of the world's largest drug cartels, Guzmán has committed more murders and trafficked more drugs than any other Cartel leader in history. Guzmán prides in calling himself "The Biggest Drug Lord Of All Time". Guzmán has single handedly raised more uncertainty among government officials, law enforcement, drug dealers and smugglers and the Cartel themselves. While Guzmán is back in the supposed highest security prison in Mexico, the same one in which he escaped from only six months ago, for the second time, federal law enforcement are trying to extradite him to the U.S.A.
Sean Penn conducted a recent interview for the Rolling Stone magazine, which ultimately led to the recapture of El Chapo. While we are all thrilled with this outcome, we have to wonder, at what cost to Penn. The Mexican authorities had been tracking Penn during his visits with El Chapo. Mexican actress Kate del Castillo, the daughter of famed Mexican actor Eric del Castillo, who knew Joaquín Guzmán personally, she helped to arrange the secret meeting in the mountains of Mexico with Sean Penn while he was on the run in October just three months before Guzmán was captured Friday, January 8, 2016. He was captured during a shootout, in which at least five people were killed, in his hometown of Los Mochis, Culiacan, Mexico, and was sent back to the same prison that he had escaped from now twice! Brilliant!
Kate del Castillo had written an appeal in 2012 for El Chapo in which she pleaded with Guzmán to do good and to "traffick with love". Guzmán's lawyer was credited with contacting Kate and aid that his gringos were anxious to tell his story; they were led to believe that there was going to be a movie created about El Chapo's life story.  Penn had described some high security measures like disposable cell phones and some sort of encrypted communications in order to keep the meeting as secret as possible. During the interview they discussed such matters as drugs, drug smuggling, when El Chapo began in the drug world, whether he felt at all responsible for the high level of drug addiction around the world and terrorism around the world. Guzmán stated that he has no remorse for anything he has done and that he is not at all responsible for the drug problems around the world today.
Mexican President Enrique Pena Nieto agreed that extraditing Guzmán to the U.S.A. for trial should be done especially after the embarrassing escape second escape from Mexico's highest security prison. Guzmán's lawyer Juan Pablo Badiillo challenged this of course. Former Attorney General Jesus Murillo Karam stated that this extradition would only happen in 300-400 years, once Guzmán completed his sentences in Mexico.
When Guzmán was captured he was found in a small house in Los Mochis by the Marines, however, he and his security chief El Cholo fled through storm drains, ran to stolen escape cars but were later found and arrested on the highway.
El Chapo must now face the judges from our citizens across the world, law enforcement and the court system all the way up to God. The more dangerous drug lord of all time, who's cartel smuggles multi ton shipments of heroin, methamphetamines, cocaine and marijuana around the world but mostly into the U.S.A. and Canada. Unfortunately this drug lord has very good friends in very high places in the U.S.A. so seeing what the end result will be will keep our eyes peeled open over the next few months.
Free Trade across the Americas was invented not by whom you would think, not the U.S. President, not the Prime Minister of Canada, the inventor you ask? It was none other than Pablo Escobar, the wealthiest drug lord of all time with a net worth of over $100 billion dollars. Joaquín Guzmán followed closely in Escobar's footsteps with this unburdened capitalism. We can only hope that this Monster never gets out of prison. Will this stop the drug trafficking? Unfortunately no, these drug lords have established channels through which the drug trafficking and smuggling will continue on; our law enforcement teams across North America need to focus in on catching the cartel members in order to cease this activity.
/