Shopping Cart
Your Cart is Empty
There was an error with PayPal
Click here to try again
Thank you for your business!
You should be receiving an order confirmation from Paypal shortly.
Exit Shopping Cart
1450 Headon Road, P.O Box 93005, Burlington, ON L7M 4A3
Peace Partnership & Protection
Fully Licensed Rated # 1 Export Import Compliance Programs
International Trade, your link to the world market
Cross Border Services Blog
| | |
| --- | --- |
| Posted on August 28, 2014 at 11:05 AM | |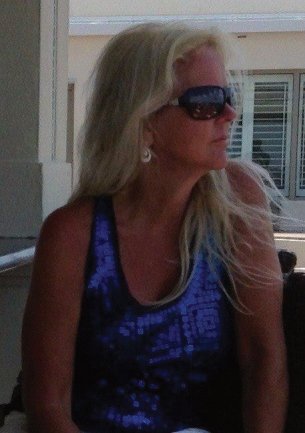 By: Dawn Truell, President, Cross Border Services
KHAT hitting our streets in vast amounts
On August 7 this summer 72.8 kilograms of Ketamine, better known as KHAT, along with 23.5 kilograms of Norephedrine was found in a Toronto bound Sea Container at the Port of Montreal in 500 sacks of rice originating from India.
CBSA Officers at the Port of Montreal examined the container of rice and discovered the drugs, further contacting the RCMP for full investigation. The GTA SOC, Serious and Organized Crime section of the RCMP investigated trying to identify the individuals responsible for this illegal shipment of Ketamine and Norephedrine into Canada. Three male suspects in the Highway 27 and Woodbine Avenue area in Toronto were arrested; Itolo Mallozzi, 57 of Dufferin County, ON, Kevin Gowanlock, 49 of Orillia, ON and Amritbal Gill, 35 of Brampton, ON. This illegal shipment of drugs was linked not only to these individuals but also to organized crime. The three were charged with importing a controlled substance into Canada, possession for the purpose of trafficking and conspiracy to commit an indictable offence.
Ketamine aka KHAT is a drug that very much worries this writer; it is one of the most dangerous drugs being trafficked today. It first came on the North American scene after the giant Rave explosion, often mixed with other drugs like methamphetamine. KHAT is a psychosomatic drug inducing paranoid psychosis. It originated from and is wide spread in Somalia. Also found in Ethiopia, Ertirea, Rwanda, Zaire, Malawi, Zimbabwe, Afghanistan, Israel, Saudi Arabia, Syria, Turkistan and Yemen. KHAT is so dangerous and has immediate effects on one's brain. The so called recreational usage of this highly dangerous illegal drug is quite literally driving people "Mad", causing severe psychiatric conditions and death. Increased seizures and trafficking of Ketamine in Canada have sparked increased heightened security awareness of this drug and the illegal importation by the organized crime groups.
For information regarding any topic listed above or anti smuggling, anti human trafficking and anti terrorism initiatives such as PIP, FAST, C-TPAT, CSA please contact Dawn Truell of Cross Border Services 905-973-9136
[email protected]
www.c-tpat-certified.com
Categories: Aboriginal, Animals crossing borders, Blog, Border Crossing information, Border Crossing Press Releases, Border Information, Burlington Flood, C-TPAT, C-TPAT Certification, C-TPAT Information, C-TPAT Seals, Canada Customs, CBS, compliancy, cross border, Cross Border Services, ctpat, ctpat certification, ctpat information, Customs, Dawn Truell, drugs, fast, Flood, Health, High Security Seals, Launches, Missing, New Locations, News Releases, pip, Railroad, Recent News, seals, Soccer, Storms, Today's News, training, Traveller Personal Exemptions, Tropical Storms, U.S. Customs, World Cup Soccer, World Issues, World News, www.c-tpat-certified.com, www.crossborderservices.org
/